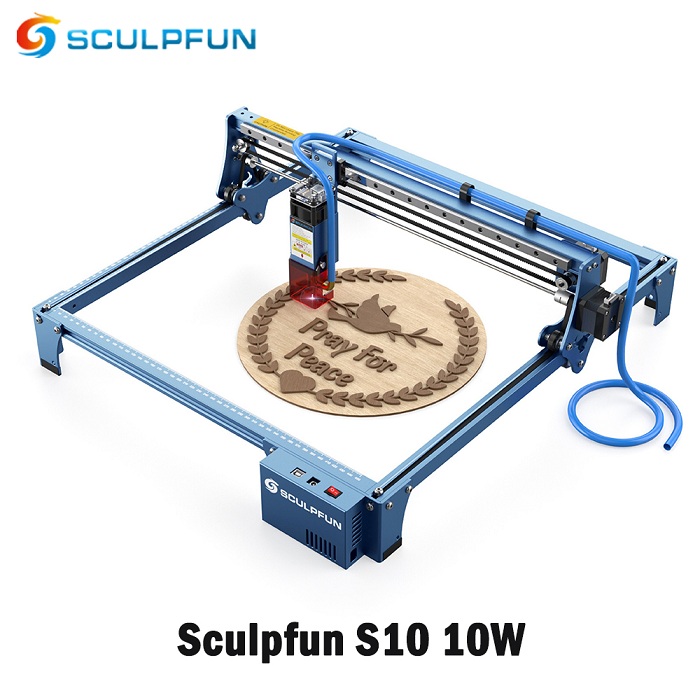 ---
2022-12-08 00:40:42
Highly Recommended.
Date Added: 2022-12-08 00:40:42
Received the item in 3 days, I am amazed at the speed of delivery. The packaging is perfect, the machine and its parts are not damaged, and the appearance of the machine is very good. I chose sculpfun s10 after careful consideration. At the same price, it is more powerful than other laser engraving machines, Recommend!!!
Date Added: 2022-12-08 00:40:42
It's such a fun machine, the possibilities are almost endless, and I take whatever I have on hand and carve it into something unique. The publisher of Lightburn has some pretty good guides and tutorials, and there's a lot of inspiration about laser engraving on the website. I went from being rusty to proficient at the beginning, and I am very satisfied with it. The machine is easy to understand and looks good. HTPOW customer service patiently answered all my questions
Date Added: 2022-12-08 00:40:42
With my current level of laser engraving, I got what I consider to be good results. There is definitely a learning curve here, and unless you have previous experience with laser engraving, you'll want to do as much research as possible before attempting to use it. This is the only way to ensure the best results from your machine.
Date Added: 2022-12-08 00:40:42
I am a girl, and I wanted to buy one for fun purely because of my curiosity about the laser engraving machine. So I chose the sculptfun s10 laser engraver.At first, I was worried that I would not be able to assemble it, but my worry was superfluous. The manual helped me complete the assembly very easily. Customer service Tell me to be careful during the installation process, otherwise it will damage the parts that may affect the use. I am learning to operate the software now, and I feel that lightburn is not difficult, and I will start my DIY journey soon.
Date Added: 2022-12-08 00:40:42
Assembly was very easy, the packaging did a good job of protecting everything and everything came out in perfect condition. There is nothing wrong with the machine, the only problem is that it takes time to learn the light burn software or the lasergrbl software. But there are plenty of tutorials online for the software, and it's not that hard to learn, so far, overall a great laser.