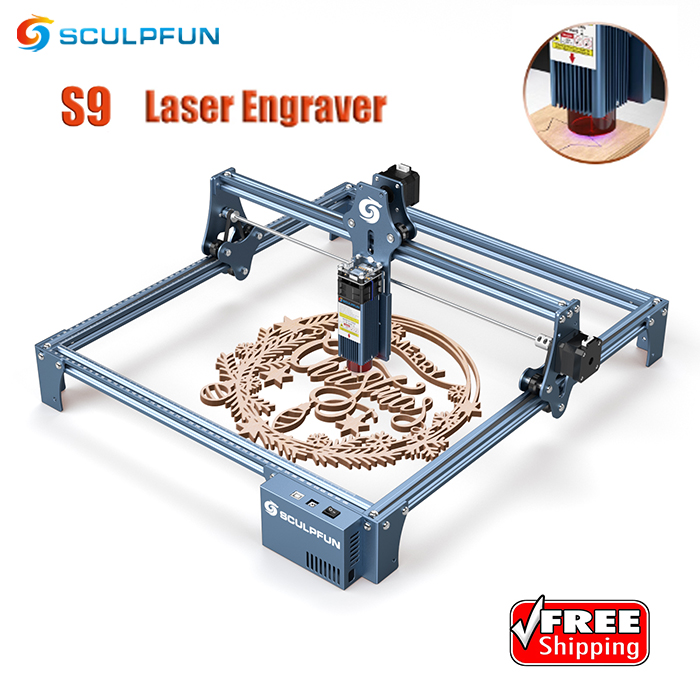 ---
2022-12-08 01:35:24
Verified Purchase
Date Added: 2022-12-08 01:35:24
I tried a bunch of different materials, from wood to metal and even plastic. I engraved a small pattern on a piece of wood and the result was very beautiful, the speed of the laser and the power of the laser have a great influence on the result of the operation, so it is very important to choose the correct operation parameters. For engraving and cutting thin materials, customer service recommends using 20%-80% power and average speed. For thicker materials, customer service recommends using 100% power and higher laser speeds.
Date Added: 2022-12-08 01:35:24
The product is well packaged and the assembly is simple, much easier than I expected, I encountered a little trouble during the operation, but I think this is mainly my problem, HTPOW customer service patiently helped me solve this problem . Sculpfun S9 works great, recommended.
Date Added: 2022-12-08 01:35:24
I love the sculptfun s9. I had a different brand before this, but that one didn't work very well, I prefer this one, it's good enough for my needs.
Date Added: 2022-12-08 01:35:24
A worthwhile investment, the Sculpfun s9 laser engraver is very friendly and easy to use, the quality of cutting and engraving is impressive, my friend is planning to get one too
Date Added: 2022-12-08 01:35:24
I bought the Sculpfun s9 because I'm on a tight budget. The laser engraver is easy to assemble and connects easily to a PC using the free Laser RGBL engraving software. It's quality is more than it's worth, and if it's not dealing with very strong materials, I think it can meet basic needs.