Laser engraving is a subdivision of laser engraver. This is the practice of deploying laser engraved objects. Laser engraving machines are popular among makers and companies, and are widely used in enterprise anti-counterfeiting. Household laser engraving machines are growing rapidly in terms of makers and household customization. HTPOW has also obtained laser engraving in various industries through various channels of research Development prospect of engraving machine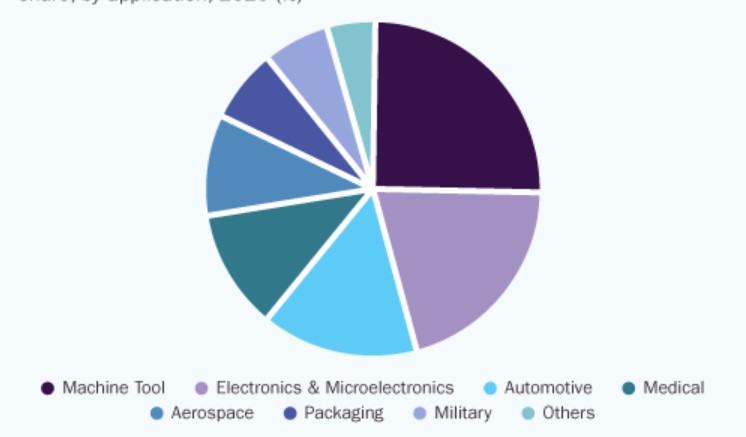 Laser Engraving Machine
Consists of three main parts: laser, controller and surface. A laser is like a pen. The controller uses the laser beam to trace the surface of the patterned object. The controller uses a computer to control the direction, intensity, speed and diffusion of the laser. The high-temperature laser burns and melts the material to achieve the effect of engraving. The engraving ability is related to the output power of the laser. For example, the laser power of LaserPecker 3 is 10W. After comparison The engraving function will be stronger than LaserPecker 2.

The beam is aimed at the surface. Select the surface to match the surface on which the laser can act. Materials that can be carved are natural materials such as wood, plastic, metal, stone, glass jewelry, etc.
The laser engraving machine market is segmented based on product type, end user, and geography. According to product type, market
Divided into CO2 laser engraving machine, fiber laser engraving machine, diode laser engraving machine, Nd:YAG laser engraving machine
machine. On the basis of end user, the market is segmented into Advertising Decoration, Printing Packaging, Leather Clothing, Model Making,
Crafts etc. By geography, it is analyzed in North America, Europe, Asia Pacific, and LAMEA.
Key players in the market include Universal Laser Systems, Inc., Ortur, Trotec Laser GmbH, xTool, GCC, LaserPecker, and Vytek Laser Systems.
Main Advantage
The report provides an in-depth analysis of the Laser Engraving Machine industry to identify the potential space for investment.
Key drivers, constraints, and opportunities are provided in the report.
Porter's Five Forces Model helps in analyzing the potential buyers and suppliers and the competitive profile of the market, i.e.
It is expected to guide market players to formulate corresponding strategies.
Global Laser Engraving Machine Market Major Segments:
By Product
CO2 laser engraving machine
Fiber Laser Engraving Machine
Semiconductor laser engraving machine
Nd:YAG laser engraving machine
Functions Used by Users
Advertising Decoration
Printing and Packaging
Leather and Clothing
Model Making
Crafts
Other
By Region
North America
USA
Canada
Mexico
Europe
U.K.
Germany
France
Russia
Rest of Europe
Asia Pacific
China
India
Japan
Australia
Rest of Asia Pacific
Latin America
Latin America
Middle East
Africa
The laser engraving machine market report can be obtained at the HTPOW site, and if you have other professional knowledge and questions, you can also consult HTPOW customer service, we will give you the most professional knowledge and insights.