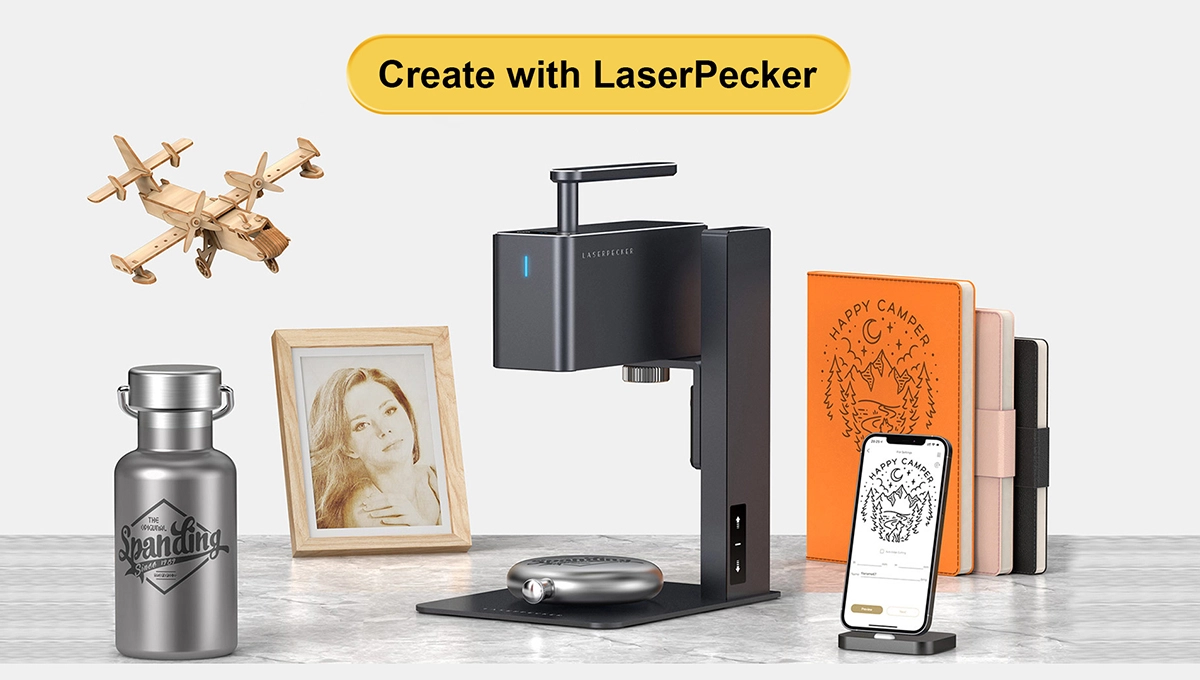 The new LaserPecker 2 has a larger work area and nearly 2x faster engraving than the previous generation. Simple artwork placement features and more.
LaserPecker, a leading producer of fiber laser engraving, cutting and marking systems, is pleased to introduce the new LaserPecker 2. This system is a new member of the LaserPecker laser series. Although it is a handheld laser engraver, it also adds the function of scroll engraving and is no longer limited by the engraving area. It provides 10w laser output power, capable of providing laser engraving and laser cutting capabilities
LaserPecker 2 also includes a merchant-developed engraving system that provides laser operators with a real-time image of the engraving table, so they can quickly and accurately position their creations on the most uniquely shaped items. Bring a more stable and detailed belt to experience.
When we initially implemented the IRIS™ camera system on the LaserPecker 1 Series, the response was excellent, said LaserPecker's vice president of sales and marketing. "We are delighted to include this valuable resource in HTPOW line of engravers as well."
Additional features of the LaserPecker 2 include:
600mm per second (IPS) engraving speed
Higher speed equals higher throughput.
job tracking
Quickly see where engraving/cutting jobs will appear on your material.
Keep the mechanics of your laser machine cleaner than ever with the side bellows housing, fully covered x-axis assembly and covered lens assembly.
Like all LaserPecker systems, the LaserPecker 2 is built with the highest quality components for durability and a low lifetime cost of ownership, and is proud to offer local warehouse shipments in the United States.