Sculpfun laser engravers are ideal for educational institutions for hands-on teaching and making prizes. Thanks to a laser engraver, schools can save money by awarding them in-house as a special reward for academic achievement. At the same time, teachers and students have the opportunity to further develop their skills. In this project we will make a simple acrylic sign that will be attached to red painted wood with spacers. You will get a decorative distinction characterized by a deep effect and attractive contrast.
TheSculpfun S10 is also great for fundraisers and unique gifts for sponsors. Why not use a laser at your school's next fundraiser? You can custom engrave a laptop to thank you for your donation, make Christmas decorations for sale, or create a keychain with your facility's logo. You can thank your sponsors with an ending. Engrave your sponsor's name and your facility's logo on a warm fleece vest, or personalize your coffee mug and water bottle. Personalize with the Sculpfun S9 Laser to make even the simplest of gifts extra special. You have countless choices, more can refer to the HTPOW website work display page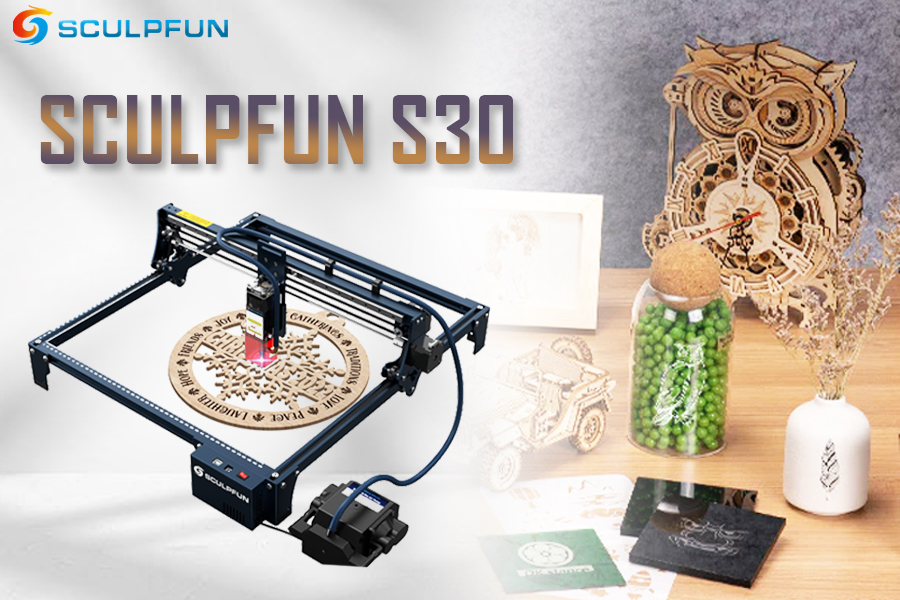 For this project we are using a Sculpfun S30 Pro Max with 20W and Sculpfun S30 Pro with 10W.
Interested in learning more about sculpfun laser engravers? Please go to the HTPOW website to find out, or if you have any needs, you can contact us through the contact information on the website.