Best service of HTPOW!
More than 1 billion people around the world use groups. Over 100 million people consider groups the most important part of their Facebook experience
Facebook groups are more popular than ever!
In fact, Facebook has now made groups a core component of the platform.
In order to bring the best service and communication to our users, htpow has now opened a Google Group for customers. If you want to understand and learn the best methods and skills, and can bring you some good ideas, then You can join our group.
Not only can you learn a lot of skills in the group, you can also communicate and make friends in the group. This is an open platform, and I hope everyone can participate, so that we can better serve our laser engraving machine. Make better use of the performance of the laser engraving and cutting machine, so that we will no longer have other problems such as operation.
If you have good creative ideas, you can share them and let everyone help you do better.

We now have multiple Facebook groups, you can choose according to your model, or you can directly join our official group to learn and grow with everyone.
Such as:
1. HTPOW Official User Group, you can discuss engraving ideas, engraving ideas, anything with laser engravers and 3d printers, or even chat here.

2. LaserPecker 2 Group,Come share your creativity,waiting you.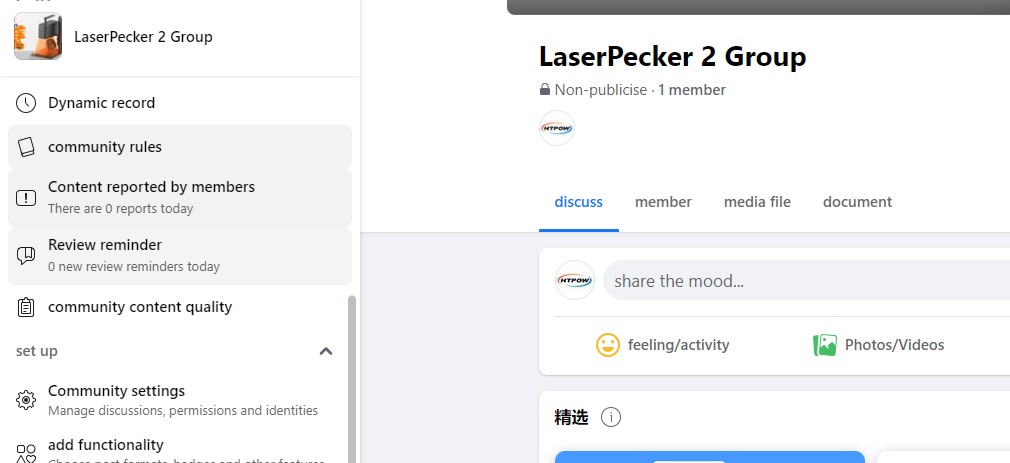 3. SCULPFUN S10,This way we all can share information, learn from each other, and share what we have created! This group is full of knowledgeable people that are willing to help those that are just getting started and those that need some help.

4. Atomstack A5/A5 Pro/A10 Pro/S20 Pro, you can discuss the problems encountered during the use of Atomstack's laser engraving machine, such as how to install Atomstack S20 Pro,Atomstack A10 Pro,Atomstack A5 Pro,etc.

We will continue to create Facebook groups for other models and products in the future, , and we look forward to everyone joining.
HTPOW is an inclusive company. We hope to be friends with everyone and improve the treatment of our products. We will optimize it for users' use. I believe everyone will like laser engraving machines more.