With the popularity of laser engraving machines, more and more people like to use laser engraving machines for personalized engraving, and more and more laser engraving machine brands are upgrading their laser engraving machines, HTPOW based on years of experience , summarizes the 5 most popular laser engraving materials for all laser engraving machine enthusiasts.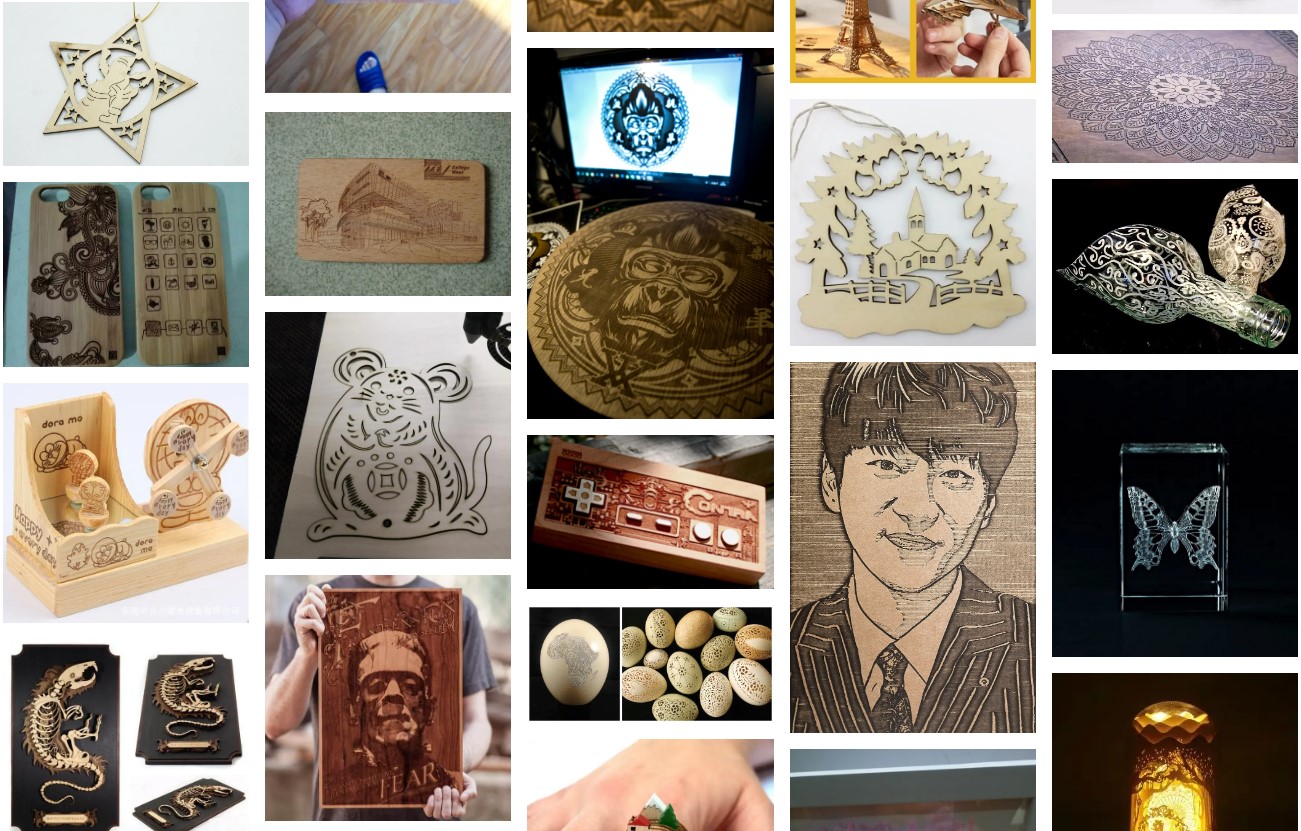 Top 5 Laser Materials
There is a lot of information out there on how to use laser cutters and engravers with different types of laser materials. HTPOW has compiled a list of helpful articles below covering our top 5 picks that you can use to help expand your knowledge of lasers and how to use hot selling laser engraver like the Ortur Laser Master 3 on different materials Get amazing results.
Option 1: Wood
When it comes to the laser materials you will use in your system, wood will be one of the most common materials. The reason wood carving is so common is simple: it's a versatile material that you can use for cutting and carving, and it's one of the easiest materials you'll find online and in stores. And manufacturers like Ortur and LaserPecker have specially upgraded and optimized wood carving and cutting, allowing you to carve wood with ease.
Since wood engraving and cutting is probably one of the things you will do most often with your laser system, below is a link to an article with some tips and tricks you can use to help you get the best results from your laser machine. This article applies primarily to CO2 laser cutters and engravers, as they are best suited for processing organic materials such as wood.
Option 2: Acrylic
There are many types of plastic forms that are suitable for any laser, whether it is a desktop laser cutter or an industrial laser cutter, but not all plastics are safe to use as some of them produce harmful fumes when burned. But using the Ortur Laser Master 3 in Laser engraving on acrylic is safe, and CO2 lasers are amazing acrylic cutters. While some of the acrylic you use may have a strong smell when cut, if your fume extraction is set up properly, nothing will harm you or your machine.
Option 3: Glass
CO2 laser systems don't have the ability to cut glass, but they do have the ability to create incredible etchings. The CO2 laser creates micro-cracks in the glass, creating a white frosted look on laser engraving. Plus, with features like the 3D camera and rotator (as well as Riser and 3D autofocus on the Muse Core), you can create detailed and contrasting CO2 laser etchings on glass.
The article below details the process and how to get the best results when working with glass. Understanding the properties of the glass you are working with and how it works in different types of lasers is key to success in your attempts to etch and engrave glass with a laser system.
Option 4: Cardboard
We encounter cardboard in almost every aspect of our daily lives. It's used for transport, organization, and even crafting. But, did you know you can use cardboard in a CO2 laser cutter? Paperboard is a broad term used to describe extra-weight paper, usually layered or corrugated for extra strength and durability, and most often used as packaging for shipping products. It's also an inexpensive, easy-to-find material that we can use to great effect with CO2 laser cutter systems like those in the Muse series and P-series. In the following articles, we'll cover the best ways to safely use cardboard in laser cutters and engravers.
Option 5: Leather
As you can see from the list we've made so far, there are many different types of materials you can use with your laser cutter and engraver. Most people are aware of basic materials like wood and acrylic, but there are many other options. Even figuring out where to start can be a daunting process when it comes to going beyond these options and using lasers to cut and engrave other types of materials, such as leather. From using a UV laser or fiber laser to a CO2 laser engraver, the information provided in the following articles will help you in laser engraving and cutting of leather.
In Conclusion:
While this is a list of the most common material options that can be used inside lasers, many more are available. Remember to stay safe and make sure to always check the Material Safety Data Sheet (MSDS) before using the material inside your laser for the first time. This can be obtained from the distributor or manufacturer of this material.