Laser engraving turned out to be a process used only by industrial companies to mark parts and tools or by trophy shops for custom awards and recognition products. However, with the emergence of many small businesses and the rise of the maker movement - laser engraver have become a profitable product that requires a small amount of money and investment
Laser Engraving Machine Market is Growing Rapidly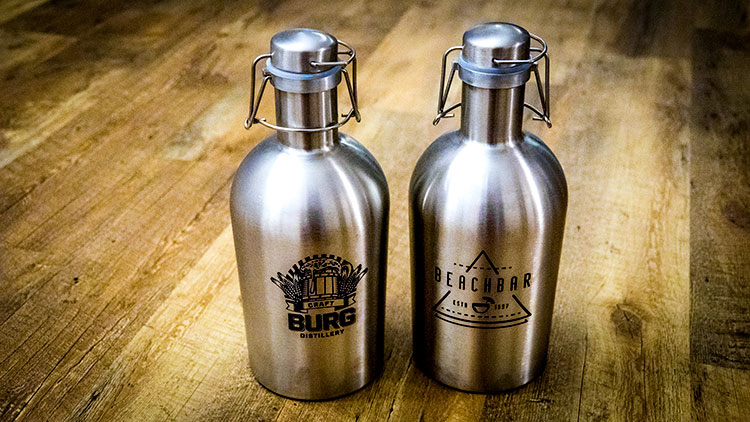 HTPOW found through research that the laser engraving market has grown substantially over the past five years, with a compound annual growth rate (CAGR) of 5.5% through 2016. Driving this growth is an increase in consumer demand for customization and personalization of products such as smartphones, tablets, tableware, wood, metal, and other materials. Additionally, businesses use lasers for their own purposes, such as custom promotional items, employee rewards, and internal signage.
Over the next five years, revenue and unit shipments are expected to continue to increase as laser engraving becomes more accessible and less expensive. Product lines like Ortur brand laser engraver of Ortur Laser Master 3 series, along with continued growth in discretionary income and discretionary spending, allow small businesses to offer a unique touch to generic products.
Other factors contributing to the growing growth of laser engraving include increased interest in personalization, increased accessibility, maker movement, branding, and new use cases for engraving. There are also continuous upgrading and progress of laser engraving machine manufacturers, and many laser engraving machine companies are constantly improving and innovating.
Factor 1: Increased Focus and Interest in Personalization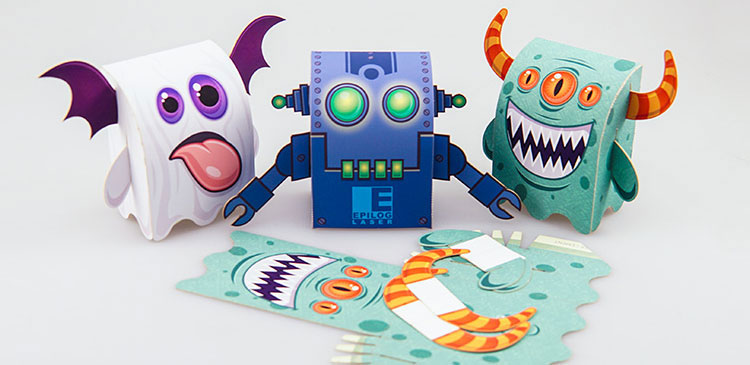 If you've ever visited the e-commerce site Etsy, it's easy to see how laser engraving has evolved over the past few years. Focusing on personalizing an item is one way to turn something as simple as a pair of wedding champagne flutes into a personalized, more meaningful gift.
A simple search for "laser engraving" on Etsy will reveal a plethora of suppliers offering an endless supply of personalized products, including jewelry, wedding eyewear, handcrafts, handbags and purses, computer supplies, personalized dog collars and tags, woodworking, Eyeglasses, pens, tools, and golf tees, just to name a few.
As small home businesses have grown in popularity, laser engraving has become a way for those selling trinkets and many other items to stand out from the competition. Many vendors on Etsy even offer a full laser engraving service, which means you send them the item you want engraved and they'll put whatever logo, name, or graphic you want on it.
In business, with the production of millions of popular electronics, laser engraving lends a personal touch to items that many people already own. Engraving custom graphics, names or logos on these mass-produced electronics is a great way to stand out from the ever-growing crowd.
Factor 2: More Accessible Now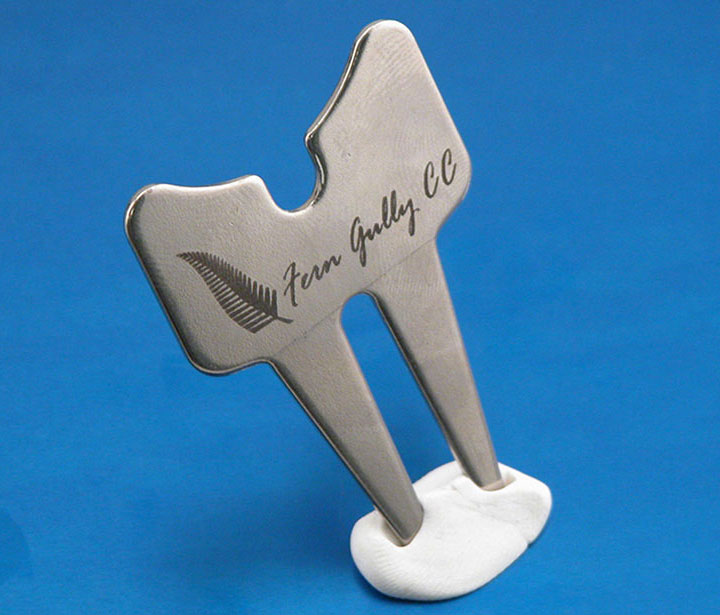 Previously, laser engraving machines and cutting systems were difficult to come by. Supplies are limited, and more importantly, the cost of owning a machine exceeds what a typical home business or small supplier is willing to pay to acquire the technology.
Today, laser engraving is no longer just the preserve of big factories; potential buyers can own these machines for far less than they realize. Whether you are looking to buy or lease own a laser, or even rent a laser, there are locations around the world that can meet your needs. Epilog's laser engraving/cutting tools are sold in multiple stores throughout the United States and have numerous dealerships around the world. We also provide a means for academics and universities to find systems by geographic location.
This accessibility has led to the adoption of laser engravers in manufacturing labs, maker spaces, school labs, etc. to teach students and provide a small business differentiation for customers looking for customized services.
Factor 3: The Maker Movement
The number of "makers" is growing every day as consumers continue to explore the satisfaction of doing things themselves. Do-it-yourself has become the watchword for many to learn a new skill, create a new product, or save money on a project that should have been outsourced.
Kickstarter and crowdfunding have played a huge role here, resulting in different products that are now available from different people. Some of these products would never have arrived were it not for crowdfunding as the primary means of support for their efforts.
Laser engraving comes into play here, as Epilog Laser recently demonstrated its capabilities at the Maker Faire Bay Area. Hobbyists and tinkerers have shown a keen interest in laser technology and its capabilities. Laser engraving and cutting can take an idea from concept to marketable form through prototyping, decorative engraving, or even starting a custom engraving business.
Factor 4: Increase in Industrial Use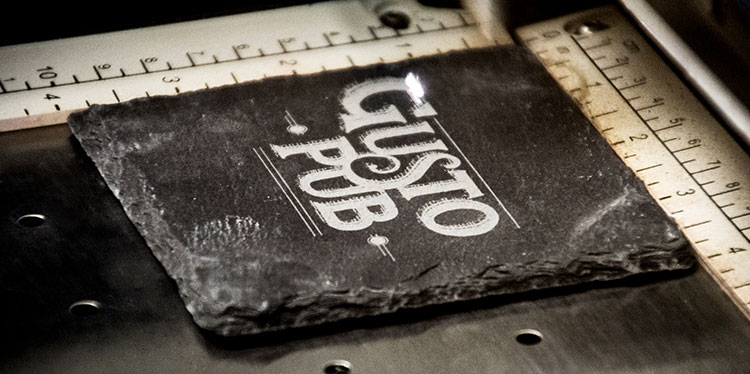 In addition to small businesses, laser engraving technology use cases in the industrial sector are also rapidly increasing. One of the larger segments is identification security, where laser engraving is ideal for credit cards, ID cards, sensitive documents, and other items requiring heightened security measures.
Laser engraving permanently marks items, providing a check against counterfeits or replicas. In ID cards, a multi-layer format is used to change the color of the underlying paint without affecting the top transparent layer. This ensures products are fraud-free, produce high-quality images and text, are tamper-resistant and can be customized to each organization's needs.
Turf tool marked with a laser engraver Oil filter marked with a laser engraver
Lasers can etch/engrav serial numbers, time stamps, part numbers, component labels, date codes, barcodes or industry specific codes. It goes without saying that laser engraving has become an essential tool for part identification, inventory control and tracking, safety and warning notification, and loss prevention.
As the technology advances, laser engraving could be used in the robotics, 3D printing and automotive industries in the future to provide an additional layer of security.
Factor 5: The Rise of Brands
Branding not only allows businesses to have a greater presence in the world, but it also serves as a sneaky way to prevent product and business asset theft. Clearly see who owns what by laser engraving your company logo or name on items offered by the company. Someone looking to sell a stolen item can have a hard time explaining why the item has a large logo or company name on it.
Since lasers can easily mark barcodes and serial numbers, companies can track these products better than ordinary electronics, while extending natural branding campaigns.
Factor 6: Affordable Pricing
While laser engraving and cutting machines are gaining popularity, market prices have remained stable. And since laser engraving is a very competitive market (with lower engraving quality due to the advent of low-power systems), those who want to own or lease a laser engraver or cutter can do so without breaking the bank.
Epilog's entry-level systems start at just under $8,000 in the US, and with an approved credit, Epilog offers lease options for as low as $160 per month.
Factor 7: More Accessories

Advances in laser cutting and engraving technology have led to the development of new accessories on the market, resulting in more and better uses. Epilog offers rotary attachments, specialty lenses, air compressors, needle stages, and photo manipulation software for nearly all of our systems, giving users the opportunity to engrave cylindrical or irregularly shaped items. Some of these accessories also help ensure excellent cut quality.
Factor 8: New and Different Markets for Laser Engraving
Finally, while manufacturers, Etsy, and ID tracking are leading to greater use of laser engraving, they are not the only factors impacting industry growth. In fact, one of the reasons for the future expansion of laser engraving tools is due to the development of new market segments that are in play. These market segments include woodworking, metalworking, digital and retail signage, model making, clothing stores, fabric stores, gadgets and sports equipment.
These eight factors contribute to the continued development of the laser engraver/cutter market, which, after five years of impressive growth, appears to show no signs of slowing down.