Impress your friends and family this holiday season with these lovingly crafted gifts.
It seems like the moment Halloween ends, the countdown to the holiday starts immediately. As Christmas approaches, HTPOW has listed 5 great holiday gifts you can make with a laser engraver.
What Gifts Can You Customize
All of the items below make great custom gifts that you can hide under a tree or in a stocking. People also make thoughtful host/hostess gifts for Ortur Laser Master 3 for all these holiday parties. the best part? All of these projects and designs (and more) can be found in our sample club - talk about one-stop shopping!
1) Custom Leather Journal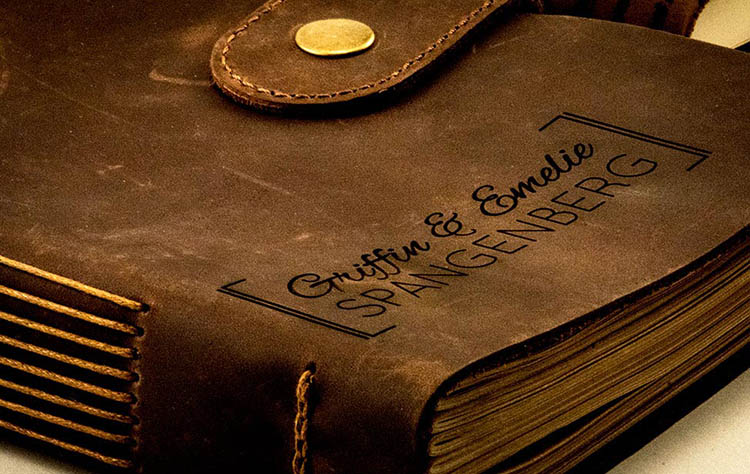 This fun gift is perfect for the aspiring writer or traveler looking to document their latest adventure. It also makes a great wedding guest book, or a sketchbook for budding artists! The leather is laser engraved and cut for a very rustic look. And you can use LaserPecker 2 to complete laser engraving super fast, because the engraving speed of LaserPecker 2 can reach 36000mm/min.
2) Engraving the Rolling Pin

Take your cookies and pie crusts to the next level with these custom rolling pins! A variety of baked goods can be customized using the swivel attachment on an inexpensive rolling pin. Even if you don't go this route, you can still liven up your pies and cookies instantly with a laser.
3) Engraved Wine Glasses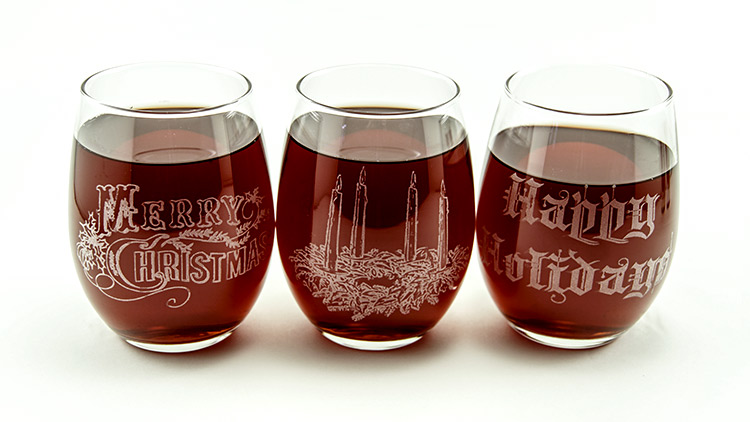 Whether you're decorating them with a holiday message or another design, wine glass sets are inexpensive and can be laser engraved beautifully!
4) Customized Recipe Cutting Board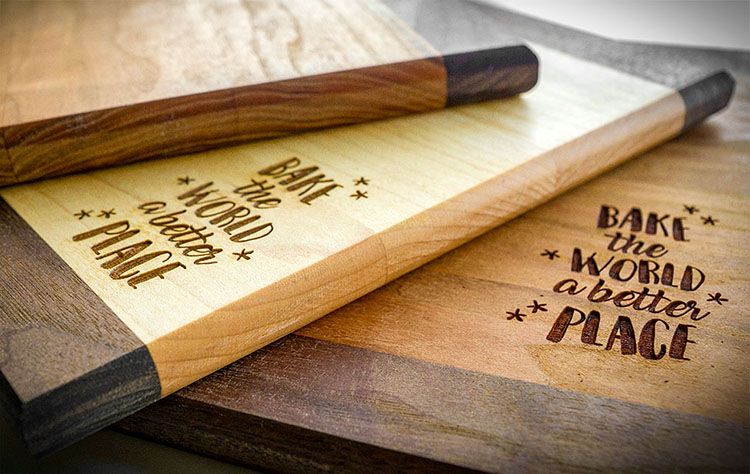 Instead of plain engraving, try laser etching a relative or family friend's favorite recipes on a wooden cutting board. It makes a wonderful gift that can be shared and passed down through generations!
5) Slate Cheese/Deli Tray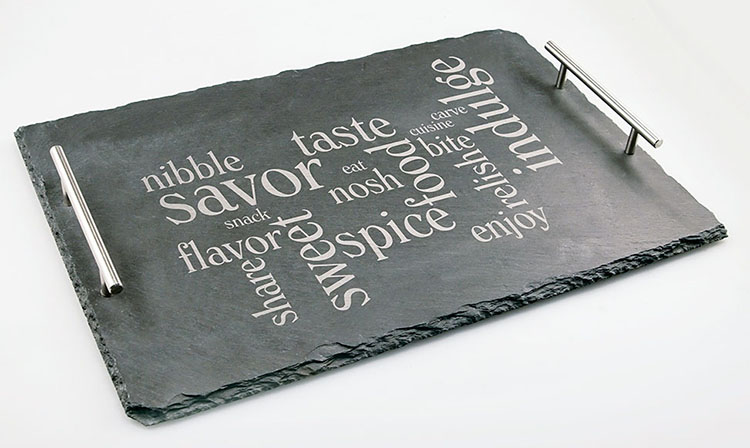 Functional and stylish, this deli tray makes a great host or hostess holiday party favor or a thoughtful gift for anyone who loves to entertain!
These five customizable gifts are just the tip of the iceberg. With Ortur's laser systems, you can personalize gifts of all kinds - not just for the holidays, but all year round. Happy lasers and happy holidays!